You've probably heard the expression "April showers bring May flowers". That expression says a lot about how some things in life work. Sometimes we have to endure some rain before we can enjoy the sunshine and flowers.
Take my world for example. Every week I see people out on their own trying to find a new home. Some of them experience a lot of frustration and disappointment as they try to make sense of the market, search for the right properties to see, and then try to negotiate the best deal.
As a professional real estate agent, I understand how homes are bought and sold, so I can minimize the "rain" my clients experience. I can help make the entire process as trouble-free and rewarding as possible. That's why I love my job!
I help my clients get to the "May flowers" a lot sooner.
So, if there's anything I can do to help you, or someone you know, experience a little less rain, give me a call. I'm here to help.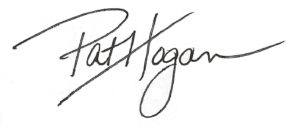 February 2019 National Housing Report
---
HOME SALES YEAR-OVER-YEAR DIFFERENCE -4.2%
February 2018 to February 2019
MEDIAN SALES PRICE FEBRUARY 2019 $240,000
+5.5% from February 2018
AVERAGE OF 63 DAYS ON THE MARKET
+1 day from February 2018
*** Average of 54 metro areas.
Your Home at a Glance
---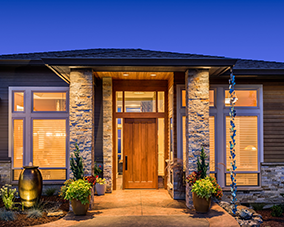 Have you ever driven up to a restaurant and been disappointed by your first impression? Perhaps the windows looked dark and gloomy, the façade was worn and unattractive or for some other reason it just didn't look like a tempting place to eat.
It could still be a fantastic restaurant – a real gem. But, your first impression has soured your anticipation. If you still walk through the front door, it will likely be with much lower expectations.
This scenario often plays out in the real estate market as well.
Buyers drive up to a home for sale and quickly form an impression based on what they see "from the curb". That's why you'll hear real estate experts talk about the importance of "curb appeal". It's one of the most important selling points of a property.
If you plan to put your home on the market, you want your home to look as attractive as possible from the street. Fortunately, there are many simple things you can do to improve curb appeal.
For example, you can trim shrubs and hedges, plant flowers, clean the walkway and driveway, paint the front door and garage door, and clean the exteriors of the windows. All these projects are relatively easy and inexpensive. Yet, each can have a dramatic impact on a buyer's first impression.
Don't be like the great restaurant that's hidden behind an unkept façade. Make sure your curb appeal reflects the overall value of your property.
Looking for more advice on selling your home quickly and for the best price? Call today.
Making Your Kitchen More Attractive to Buyers
---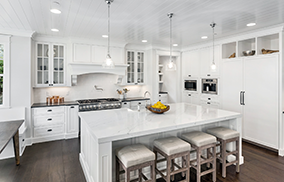 What's one of the most important rooms in your home? When it comes to selling your property quickly, and for the best price, the answer is clearly the kitchen. In fact, one of the most common explanations buyers often give for not making an offer is, "I liked the house, but I wasn't too keen on the kitchen."
That doesn't mean you must do a major renovation. However, you should do what you can to make the kitchen as attractive as possible to buyers.
Here are some ideas:
First, clear the countertops. Put away the toaster and other items. You want to make the entire countertop area seem as spacious as possible.
If the cabinetry is old, you can spruce it up by installing new knobs, handles and other hardware. A fresh coat of paint on the walls and ceiling can also make the kitchen look like it has had a major renovation – but will only cost a few hundred dollars. According to an article on the website HGTV.com. "The fastest, most inexpensive kitchen updates include painting and new cabinet hardware."
Replacing the countertops is a more expensive renovation, but may be worthwhile if the current counters are old and worn.
Finally, when preparing your kitchen for a viewing, make sure it's clean and tidy. The garbage and recycling bins should be empty. Buyers will open cabinets, so make sure items on shelves are neatly organized with the front labels facing forward.
There are many other ways to make the most important rooms in your home look great to potential buyers. Call today for more ideas.
Data Says April is the Best Month to List Your Home for Sale
---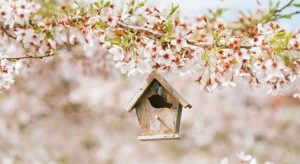 The spring housing market is off to the races! The inventory of homes for sale is increasing, buyers are out in force, and interest rates have remained low, peaking the interest of buyers and sellers previously on the fence about making a move.
New research from realtor.com shows that the first week of April is actually the best time to list your house for sale! The report used "trends in median listing prices, views per property on realtor.com, home price drops, median days on market, and number of listings on the market over the last three years," to determine a ranking for every week of the year.
Listing your home in the first week of April contributes 14x more property views, 5% less competition from other home sellers, and results in the home being sold 6 days faster!
Below is a graph indicating the average score for each month of the year.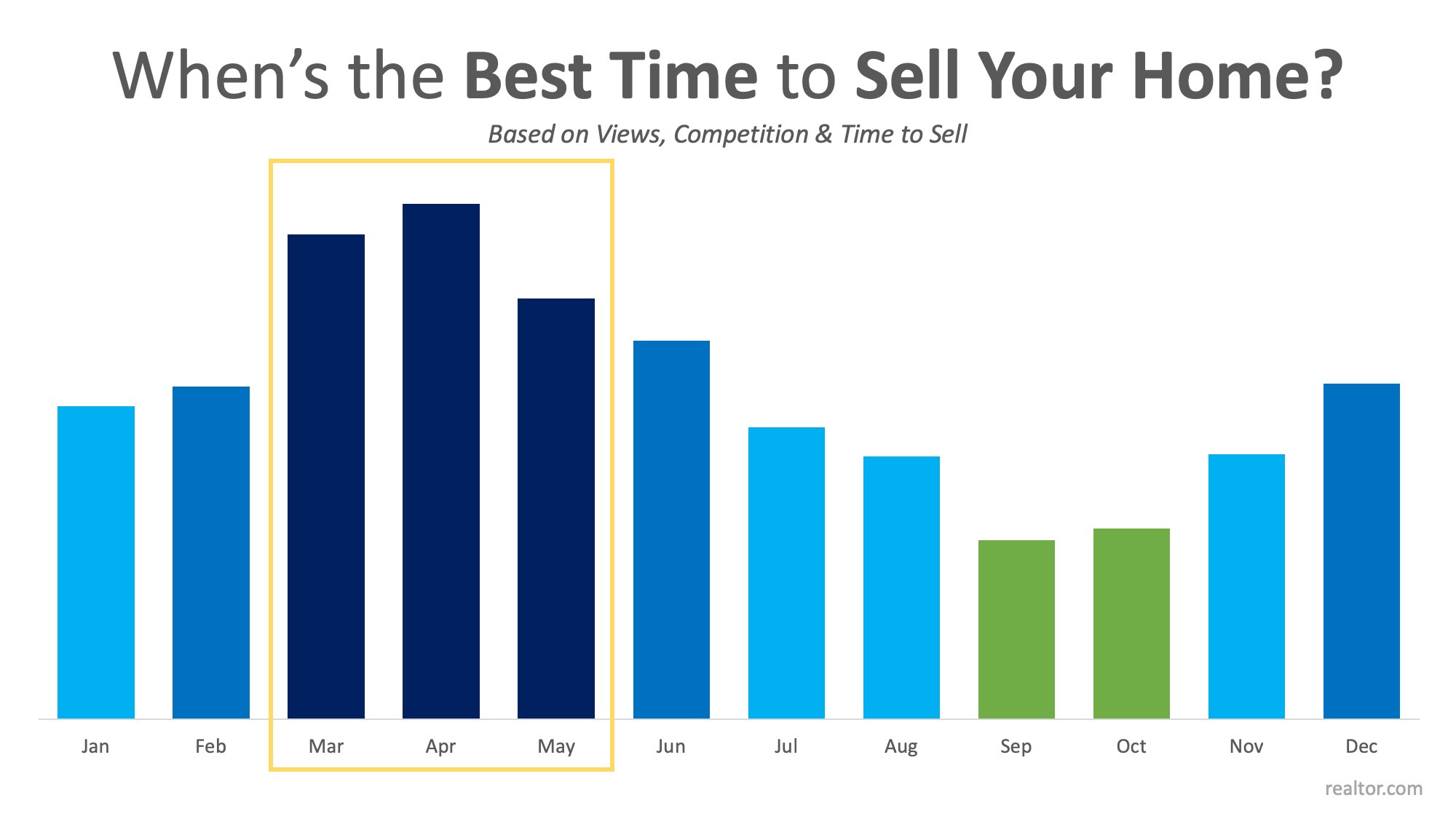 It should come as no surprise that April and May dominate as the top months to sell. The second quarter of the year (April, May, June) is referred to as the Spring Buyers Season, when competition is fierce to find a dream home, often leading to bidding wars.
However, there is one caveat worth mentioning. When broken down by metro, realtor.com noticed that while warmer climates share an overall trend, they have different top sales months. The best month to get the most exposure in Miami, FL, for instance, is August, while in Phoenix, AZ, June leads the charge.
If you're thinking of selling your home this year, the time to list is NOW! According to the National Association of Realtors, 41% of homes sold last month were on the market for less than 30 days! If you list now, you'll have a really good chance to sell in April or May, setting yourself up for the most exposure!
Bottom Line
Let's get together to discuss the market conditions in our area to get you the most exposure to the buyers ready and willing to make a move!
Featured Review From March
---
Google Review:  03/31/19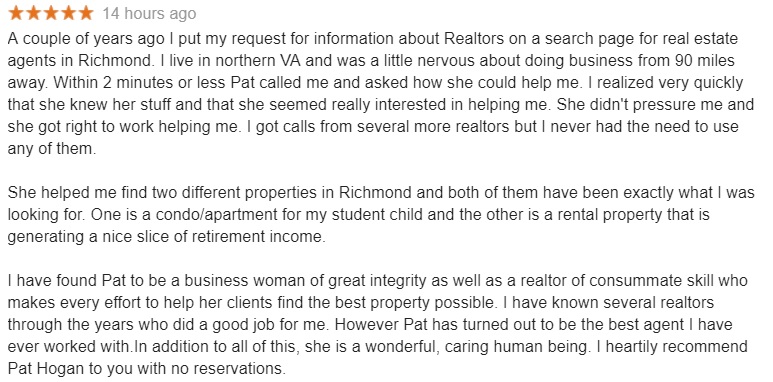 "The highest compliment anyone can give me is to recommend me to a friend.  If you know of anyone with a real estate need, I  would appreciate your referral, and promise to take good care of them".
Cartoon Corner
---