What to know when buying a house
Buying a home is one of the single most expensive purchases you may ever make.  With my "Home Buyer's Guide – Things To Consider When Buying A Home – Spring 2017 Edition" you will have a head start in knowing what to consider as you get started.
Questions that are answered about buying a home in this guide:
What's happening in the housing market?
The cost of renting vs. buying.
Buying is now 37.7% cheaper than renting in the U.S.
Home prices over the last year.
Buying a home?  Consider cost, not just price.
What you need to know before you buy
Starting to look for a home?  Know what you want vs. what you need.
2 myths that may be holding you back from buying.
Why pre-approval should be your first step (of course this is after choosing a realtor).
How low interest rates increase your purchasing power.
5 reasons home ownership is a good financial investment.
What to expect when buying a home
What you need to know about the mortgage process.
Getting a mortgage:  Why so much paperwork?
Ready to make an offer?  4 tips for success.
What to expect when home inspecting
Have you put aside enough closing costs?
Just complete and submit "Contact Me" form to the right and put "Buyer's Guide" in the comment section to receive your Free Home Buyer's Guide.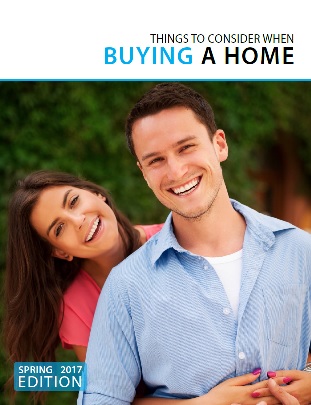 Additional information about this site and further help in getting ready for buying a house
Please keep in mind that as an experienced agent I work with clients at all stages of the home buying process.  You may not be ready to purchase a new home today, and I want you to know that I work with clients who are over a year away from ready to buy a home to ready to buy right now.
It is important that you find the right home, at the right price, and at the right time.
Many people like to start their process by looking at homes online.  When you register with my site you are able to save searches and receive alerts when homes on the market match your criteria as well as save favorite properties.
This site is constantly updated with all new listings in the MLS (Multiple Listing Service).  Should you ever wish to view any of these homes, please let me know.
The first thing you should consider is choosing an agent as that can make all the difference.  An experienced agent helps to guide you through the process even if it is in the early "dreaming" stage.  When the day comes that you find that perfect home, you will want to know that you are ready to move forward and not miss out on that opportunity.
I am available for an initial meeting to give you time to ask questions, let me go over the process, and see if I will be the right fit for you.  Remember, I have no expectations that you are ready to buy a home right now as many people often feel concerned that it is too early to actually speak with an agent.  It is exactly this early point in the process that a qualified agent can help guide you.
Should you ever have any questions I am here to help you,
Pat Hogan – RE/MAX Today





About Pat Hogan
Certifications to better serve my clients
What my clients are saying about me
Giving back
Note:  I will continue to e-Mail you further home buying tips each week
(Only 1 a week as nobody likes to have too much eMail coming in on a daily basis)