Fall is finally here, and I am so excited!! It is hard to believe that we are now in the month of November, and that Thanksgiving is just right around the corner.  WOW!  This year has flown by so quickly.  And yes, without a doubt, this year has had its share of challenges, and it has been a very stressful and troublesome time in our world, and particularly in our country, but we are making it through it.
While times have been extremely challenging for so many, I do hope that at this time of Thanksgiving we can all take the time to pause and count our blessings.  Thanksgiving is more than the festivities, as it gives us time to ponder about life's lessons and how we can spread happiness to others; to look back at all the great memories and good people who came into our lives.
As the Holiday season approaches, I am reminded of those who helped me along in my journey in life and in my profession.  Clearly, I do not get enough opportunities to personally say "thank you", as much I would like, but I am thankful for each and every one of you every day.
Thank you for placing your confidence in me with your business, your friendship, and your referrals.  You are so appreciated!
I wish you and your family all the best during this Thanksgiving Holiday.  May you experience much joy and many blessings as you spend with your loved ones.
With gratitude,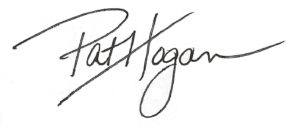 P.S.  I hope you are enjoying the Monthly Real Estate Updates and Real Estate Ideas.  If you have suggestions, questions, ideas, or even if you just want to say "hello", don't hesitate to email me.  I would love to hear from you. 
"The highest compliment anyone can give me is to recommend me to a friend.  If you know of anyone with a real estate need, I  would appreciate your referral, and promise to take good care of them".
4 Reasons Why the Election Won't Dampen the Housing Market
---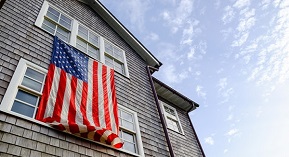 Tomorrow, Americans will decide our President for the next four years. That decision will have a major impact on many aspects of life in this country, but the residential real estate market will not be one of them.
Analysts will try to measure the impact feasible changes in regulations might have on housing, the effect of a possible first-time buyer program, and any number of other situations based on who wins. The housing market, however, will remain strong for four reasons:
1. Demand Is Strong among Millennials
The nation's largest generation began entering the housing market last year as they reached the age to marry and have children – two key drivers of homeownership. As the Wall Street Journal recently reported:
Millennials, long viewed as perennial home renters who were reluctant or unable to buy, are now emerging as a driving force in the U.S. housing market's recent recovery.
2. Mortgage Rates Are Historically Low
All-time low interest rates are also driving demand across all generations. Strong demand created by this rate drop has countered other economic disruptions (e.g., pandemic, recession, record unemployment).
In addition, Freddie Mac just forecasted mortgage rates to remain low through next year:
One of the main drivers of the strong housing recovery is historically low mortgage interest rates…Given weakness in the broader economy, the Federal Reserve's signal that its policy rate will remain low until inflation picks up, and no signs of inflation, we forecast mortgage rates to remain flat over the next year. From the third quarter of 2020 through the end of 2021, we forecast mortgage rates to remain unchanged at 3%.
3. Prices Continue to Appreciate
The continued lack of supply of existing homes for sale coupled with the surge in buyer demand has experts forecasting strong price appreciation over the next twelve months.
4. History Says So
Though it's true that the market slows slightly in November when it's a Presidential election year, the pace returns quickly. Here's an explanation as to why from the Homebuilding Industry Report by BTIG:
This may indicate that potential homebuyers may become more cautious in the face of national election uncertainty. This caution is temporary, and ultimately results in deferred sales, as the economy, jobs, interest rates and consumer confidence all have far more meaningful roles in the home purchase decision than a Presidential election result in the months that follow.
Ali Wolf, Chief Economist for Meyers Research, also notes:
History suggests that the slowdown is largely concentrated in the month of November. In fact, the year after a presidential election is the best of the four-year cycle. This suggests that demand for new housing is not lost because of election uncertainty, rather it gets pushed out to the following year as long as the economy stays on track.
Bottom Line
There's no doubt this is one of the most contentious presidential elections in our nation's history. The outcome will have a major impact on many sectors of the economy. However, as Matthew Speakman, an economist at Zillow, explained last week:
While the path of the overall economy is likely to be most directly dictated by coronavirus-related and political developments in the coming months, recent trends suggest that the housing market – which has basically withstood every pandemic-related challenge to this point – will continue its strong momentum in the months to come.
Questions to Ask When Buying a Fixer-Upper
---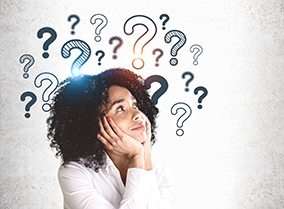 If you're thinking of selling your home and buying a new property, you might come across an opportunity to purchase a "fixer upper". In fact, the home might be priced based on its need for work.
Should you buy that "fixer upper"? That can be a tough decision. Here are some questions you should consider:
What repairs need to be done?
Are there any major items that will need to be replaced soon, such as the furnace?
What renovations are needed? How much, realistically, are those going to cost?
How much of the work can you do yourself?
How long will it take for the improvements to get done? (How long will you need to live with drywall dust?)
How does the price of a comparable "move in ready" property compare to this one?
Of course, before considering purchasing any property – especially one that needs work – you should get a professional home inspection. It will uncover any issues you can't catch during a viewing. Ultimately, you'll have to weigh the pros and cons before buying a fixer upper.
Recent Review
---
Dr. Gary Stewart
Pastor of Beaverdam Baptist Church
★ ★ ★ ★ ★
Pat exceeded our expectations in every way. By far the finest realtor we have ever known. Beautiful personality and willing to accommodate every request with grace and efficiency. Incredibly thoughtful person and genuinely concerned about our needs and time. Already recommended her to my son and will continue to give her name to others. If you want the best…here she is. Thanks Pat for a job well done.
Gary Stewart
Protecting your Home Gadgets from Hacking
---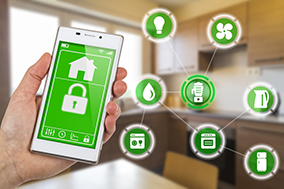 Imagine your coffee maker switching on by itself, staying on for hours, overheating and becoming a fire hazard. That's not science fiction. As more and more appliances incorporate WIFI, the opportunities for hackers to play havoc with them increase.
How do you prevent that from happening? Here are some safety tips:
If your gadget uses a password to access the settings, change that password frequently. Ideally, change it once every 3 months.
Some gadgets, such as alarm systems, come with their own connection to the internet. Learn how to turn that connection off if it becomes necessary to do so.
Don't leave an internet-connected appliance or other gadget on constantly unless it's necessary. For example, you don't need your home speaker system connected to your digital music providers all the time.
Baby monitors with video are a common target for hackers. Use a password unique to that device and change it often. Never leave the monitor on when not in use.
Never share passwords with anyone unless it is absolutely necessary. Most home WIFI systems have a "guest" feature with a separate password and limited access. Use it.
In this age of internet connectivity — from coffee makers to stereos and even washing machines — it's smart to play it safe. Know what's connected and protect yourself.
Recent Review
---
Aaron Clark
★ ★ ★ ★ ★
I was more than satisfied with Pat's services. She made the entire buying/selling experience painless and enjoyable. She took every one of my family's wants and needs into consideration with no kickback. She was very personable and approached the situation as if she were a longtime friend. She always made herself readily available no matter how busy she may have been in other areas. I couldn't be happier with the work she did for us. I would recommend her to anyone looking to buy or sell.
Managing the Emotions of Selling
---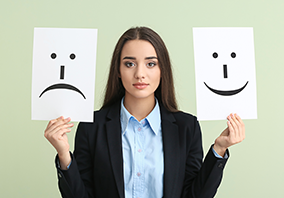 For some people, selling a home can be an emotional roller-coaster ride. In addition to the process of selling your property, buying a new one, and moving, you're also saying goodbye to a neighborhood and a home.
But there is plenty you can do to smooth out the ups and downs. Here are some ideas:
Make sure you know all the steps involved in the selling process.
Don't overschedule. You don't want to become exhausted, so don't try to do everything at once.
Talk to family members about how they feel about selling and moving. Allow concerns to be aired so they can be addressed.
Young children, especially, can feel emotionally attached to a home. Think of ways to make the transition easier. For example, have them draw pictures of how they'd like their new bedroom to look.
Selling and moving can, at times, be disruptive to the household routine. As much as possible, try to remain consistent with mealtimes, family events, etc.
If possible, get the help you need. Consider hiring a cleaner, home stager, contractor or other professional. Yes, it costs money, but it will help make things less stressful.
As with any large project, knowing the steps involved in selling your home and planning for them appropriately will make the process more enjoyable and less stressful.